Legalized online gambling

has finally arrived to New Jersey residents!

On February 26, 2013, Governor Chris Christie signed a bill into law which authorized the casinos in Atlantic City to operate online gambling under the regulation of the New Jersey Division of Gaming Enforcement. Nine months later, on November 21, 2013, New Jersey saw its first online casino and poker rooms launched.

The new law legalized online gambling for a 10-year trial period and imposed a 15 percent tax on online gambling revenue. Of course, the legislation only applies to the state of New Jersey so anyone wishing to play on the online platforms offered within the state must follow certain rules to do so. For example, anyone who wishes to participate in any form of online gambling must be at least 21 years-old and play from within the boundaries of the state of New Jersey (being a resident of the state is not required).

As the wave of proposed intrastate legislation is gaining momentum across the US, many players hope that online gambling will one day cross state lines so players from different states will be able to play with each other and even with players from other countries in addition to those in their own states. Fortunately, New Jersey's bill allows for this to happen in the future if the state's Governor is able to successfully negotiate reciprocal agreements with other states. The bad news, however, is that no such agreement exists as of yet and New Jersey is one of just a handful of states that has legalized online gambling. So, these prohibitive issues will have to be resolved before the hope for interstate play becomes a reality.

Progress toward making interstate play possible was recently made when New Jersey legislators introduced Bill 980 on the floor of the state's senate. If passed and signed into law, Bill 980 would authorize permits for New Jersey casinos to operate in both interstate and international gambling markets.
Top 3 New Jersey Online Casinos
Borgata Casino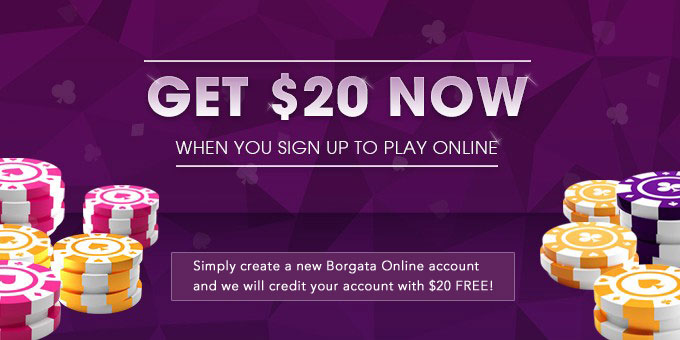 Borgata offers both an online casino and online poker. Borgata Poker currently hosts the largest poker player pool in New Jersey. Borgata Poker is powered by Partypoker.
Caesars Casino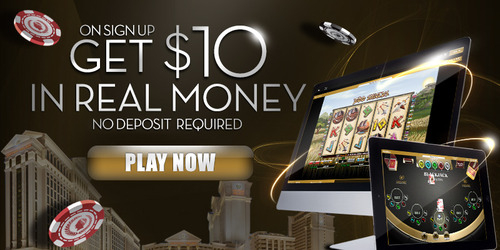 One the most recognizable Las Vegas casinos is now available online to NJ residents. The Caesars online casino, much like its brick and mortar counterpart, provides extra benefits to players via its Total Rewards program! Earn benefits while playing in person or online.
WSOP.com

The most recognized poker brand is now available in New Jersey. WSOP.com only provides online poker, not casino gaming. WSOP.com is uniquely positioned to give away seats to the WSOP events!
Friction with banks due to federal legislation
While the first weeks of legalized online gambling in New Jersey were successful in terms of gross revenue for the casinos, the following months yielded revenue totals lower than projected amounts. While there are various reasons for the shortfall, some have speculated that one of its primary causes is that it wasn't uncommon for players' Visa and Mastercard transactions to be rejected by some banks.
At this point, banks are still cautious about their customers using credit cards at online casinos. From the banks' point of view, there is always possible liability associated with going against the federal government which was demonstrated on Black Friday, the day when the U.S. Department of Justice seized the domain names of PokerStars, Full Tilt Poker and AbsolutePoker, effectively shutting down their U.S. operations.
The industry is cautiously optimistic, however, that the spread of legalized online gambling will cause banks to re-examine their current policies. If banks amend their current practices in this context, it would enable players to fund their online accounts more easily and avoid less popular means of making deposits into their accounts such as writing personal checks and making bank transfers.
Other deposit alternatives are already appearing in the state. New Jersey regulators approved Skrill, one of the most widely-used providers of internet money transfers in the world, as a way for people to fund their accounts. Since Skrill offers its own prepaid cards, declined transactions should not be a problem with this service provider.
Prepaid cards have proven to be so convenient in recent months and weeks that Golden Nugget has begun offering the Golden Nugget Prepaid Card which is issued by Sutton Bank. Customers can use their regular credit or debit cards to transfer funds to the prepaid card and then use it to play online.
To sum up, New Jersey's new-found industry is slowly but surely overcoming the initial problems it faced. As a result, revenue from online gambling in New Jersey is expected to triple in 2014.
Other notable sites offering games to New Jersey are:
Tropicana – Only offers casino games; poker to be introduced soon.
Trump Plaza (Betfair) – Offers both casino games and poker.
Trump Taj Mahal (UltimatePoker) – Offers both casino games and poker. Shared poker player pool with Betfair.
Poker in Jersey.net – Reviews of the best legal options for New Jersey residents.
read more